*** January 10, 2022 ***
Happy New Year everyone! 🙂
We're OPEN for Pickup at Brookvale & Seaforth (Seaforth ONLY operating with PICKUP, for now).
We're currently also doing Delivery & Dine-in (group bookings 10+) at Brookvale only. Subject to staff availability.
We are operating on a limited menu, subject to change daily. Please order online to get the latest menu availability.
The industry is experiencing major staff shortages, and we're doing all we can to stay open, safely. We really appreciate your patience and understanding as we get through these times. We hope to be back to regular trading soon, and wish you all the best.
For all VIP club members, please find a discount code in your email today for 22% OFF Pickup when ordering on Wednesdays & Thursdays this month.
*** November 26, 2021 ***
Group bookings of 10 or more people are now available to reserve, at the Brookvale outdoor dining area. Set menu options only.
More info on the group booking page.
*** October 30, 2021 ***
We'd love to open our dining doors soon. However, due to COVID issues including a shortage in the industry of skilled available people, and current staff availability, we've decided to remain OPEN for Pickup & Delivery only, for the time being. We are looking forward to see you dining with us soon, as the situation improves.
*** October 1, 2021 ***
Brookvale & Seaforth remain OPEN for PICKUP & DELIVERY.
We're happy to see the restrictions easing. We're taking the re-opening of dining at Sale Pepe Pizzeria restaurants with caution.
We'll firstly serve dine-in customers at the brewery instead – with limited spaces – make reservations direct with 7th Day Brewery, or walk-in.
We're looking forward to re-open dining at Sale Pepe Pizzeria locations when restrictions further ease and we feel more confident as developments make further progress.
Special Brewery re-opening day – Monday 11th October – Come celebrate with us at the brewery for 7th Day beverages and Sale Pepe meals, hosted in the 7th Day brewery.
Brewery will now be open for dine-in & drinks from Wednesday to Sunday, starting 13th October.
Wednesday: 4pm – 10pm
Thursday: 4pm – 10pm
Friday: 12pm – Late
Saturday: 12pm – Late
Sunday: 12pm – Late
*** June 26, 2021 ***
Brookvale & Seaforth are both OPEN for PICKUP & DELIVERY.
CLOSED for Dine-in & functions/events until further notice.
We will remain OPEN, and we value your continued support. We look forward to welcoming you to dine in our venue sometime again in the near future. In the meantime we're happy to cook and offer safe pickup & safe delivery.
We have updated our COVID-19 safety plan to the most recent government requirements and continue to maintain exceptional levels of cleanliness and hygiene. The health and well-being of our customers and staff remain our top priority. Order online any evening except Tuesday.
Redeem your Dine & Discover vouchers for safe pickup, until 31st August.
*** May 6, 2021 ***
We are OPEN and ready to serve you safely with our smiles behind the masks again. Or for contact-less delivery when requested. Ci vediamo presto! See you soon!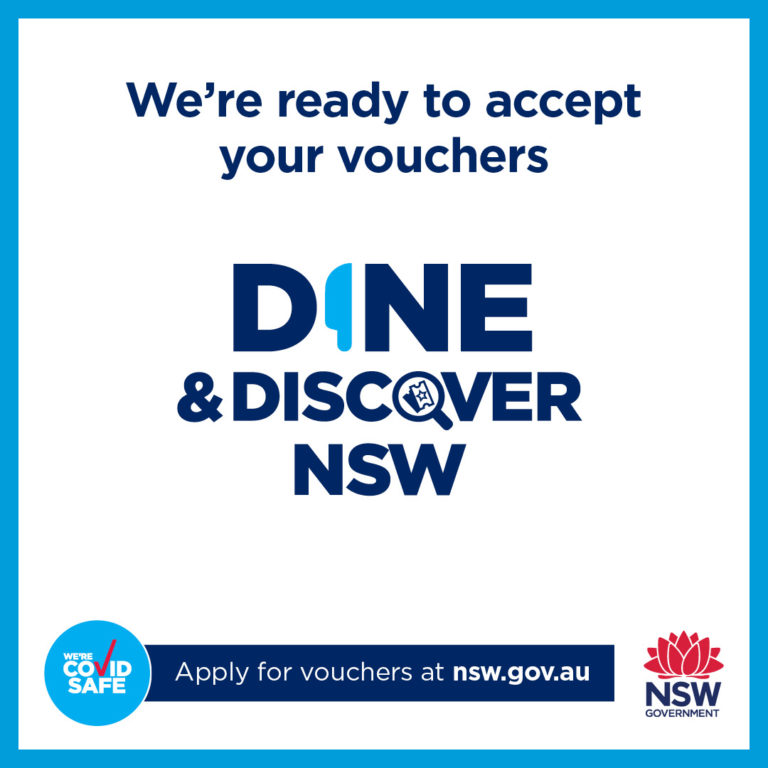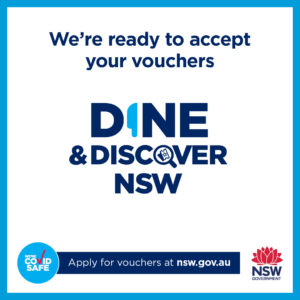 *** March 10, 2021 ***
It is with pleasure to see that in recent months the situation here in Australia has been good. Patrons are dining all around NSW safely with ease, also thanks to the government voucher initiative.
From March, NSW residents aged 18 and over will be eligible for 4 x $25 vouchers, using the ServiceNSW app. 2 x $25 vouchers are to be used for eating in at restaurants, cafes, bars, pubs and clubs from Monday to Sunday, excluding public holidays. Dine-in at Sale Pepe Brookvale to redeem your voucher.

*** January 6, 2021 ***
We are now OPEN at Brookvale and Seaforth after a short seasonal break. We're all pumped and passionate to cook you our best pizza and pasta this year!
Both restaurants doing SAFE PICKUP, CONTACTLESS DELIVERY.
Brookvale restaurant also doing DINE-IN.
Please note that face masks and COVID sign-ins are now mandatory for all people coming to the restaurant. You can follow the recent NSW Health Minister update (https://www.nsw.gov.au/media-releases/update-on-restrictions-2-january-2021) on their website.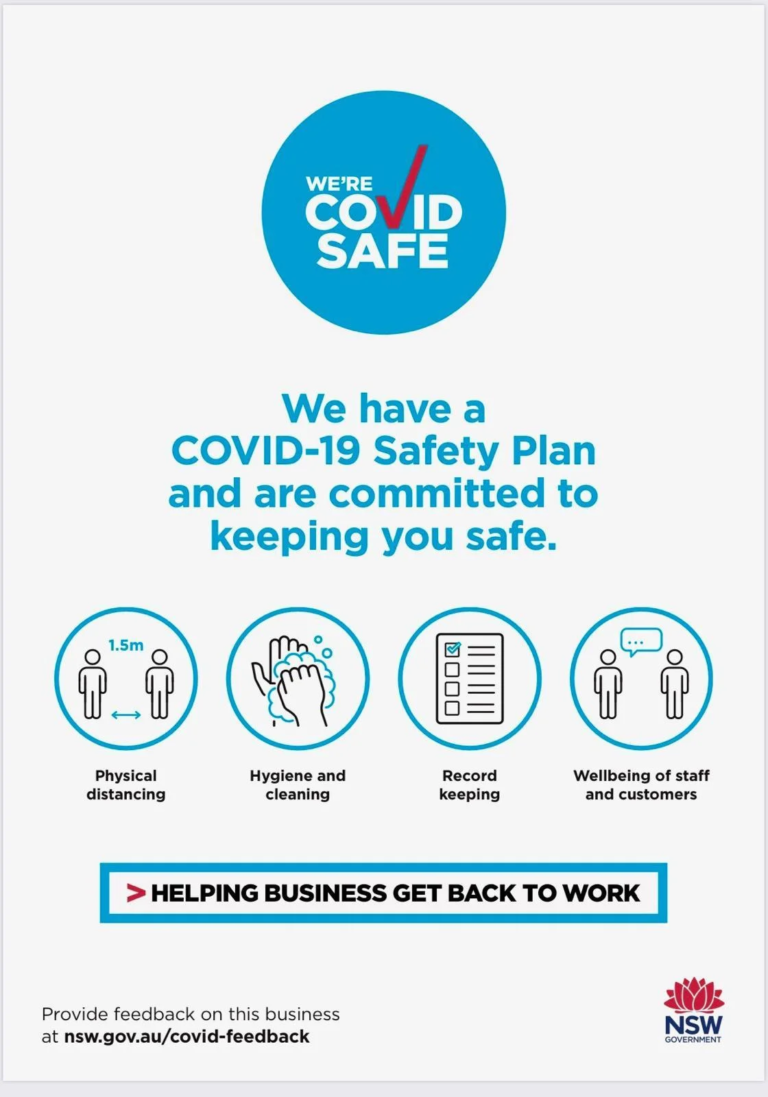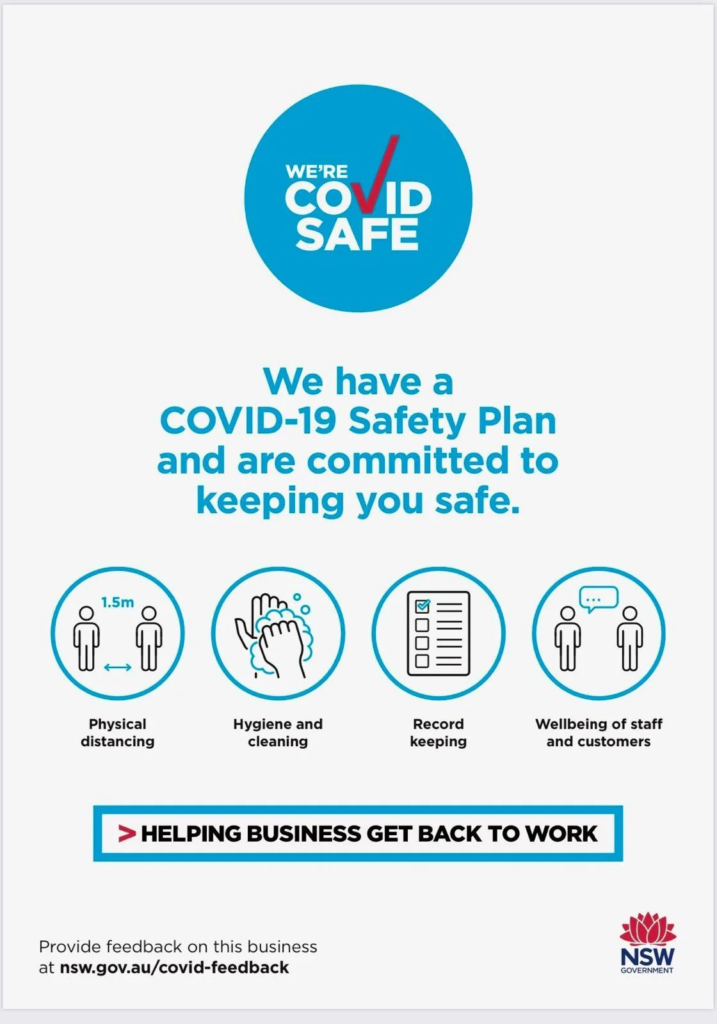 *** December 18 ***
Following a NSW Health news update in the Northern Beaches area, we would like to inform that we are OPEN as per usual, however we ask all our customers to try to use safety precautions and to order online on our website.
Preferably choosing collection option and collect at our safe pick-up point. We are doing contact-less pickups and contact-less deliveries, just order online and specify and we will be happy to feed you with a smile 🙂
*** November 25 ***
Restrictions have eased in the hospitality industry in time for Christmas. Group bookings up to 30 are now allowed. We're COVID-safe.
https://www.nsw.gov.au/media-releases/restrictions-eased-time-for-christmas
*** August 3 ***
Sale Pepe Pizzeria is now a COVID Safe business. We have a NSW Health COVID Safety Plan, for the safety of all customers and our staff.
Our previous arrangements at both restaurants from June 1 (below) are still intact, with the following government regulation updates for dine-in…
– limits to group bookings of a maximum of 10 people
– registration / reservation details of all dine-in patrons
– physical distancing between tables
– alcohol can only be consumed by customers that are seated
– if you're not feeling well, please refrain from coming to dine-in for safety of others
Remember that contactless pickup/delivery options are available if you'd like. When ordering online just write in order notes and our driver will call to confirm where to leave your delivery.
Brookvale location is currently OPEN for dine-in and happily ready to serve you. Don't feel to dine-in? We've got you covered with Pickup & Delivery at both Brookvale and Seaforth. Order online our website for the most convenient and rewarding experience.
*** June 1 ***
We are pleased to announce that Brookvale restaurant will be re-open for dine-in from 3rd June.
It is with great responsibility for us to re-open in such a way to provide the utmost care and hygiene for our customers, following government health regulations, and balance this with a little joy to see everyone eating in Sale Pepe's pizzeria/trattoria.
BROOKVALE restaurant will be open for DINE-IN, PICKUP & DELIVERY. No reservations/bookings will be accepted. Please come and we will do our best to accomodate you on a first-come, first-served basis. Also, each booking will have a maximum time limit of 1.5 hrs – this is to ensure as many people as possible can share the experience of a well-deserved feed at the restaurant. The dine-in menu may also be restricted (a few less items than usual). We will be using disposable plates & cutlery, as well as disposable glasses for this period, for your safety and the safety of others.
Dine-in opening hours are as follows…
Monday, Wednesday & Thursday: 5pm – 9pm
Friday & Saturday: 12pm – 9.30pm
Sunday: 12pm – 8.30pm
SEAFORTH restaurant will remain PICKUP & DELIVERY only. Our Seaforth restaurant is considerably smaller than Brookvale, so to ensure regulated spacing and prevent any further outbreaks, we have made this decision for the time being. Thank you for your understanding, and we hope to see you coming in to PICKUP or meeting our driver at your door for a HOME-DELIVERED hot meal.
Deliveries will start from 5.15pm every day (except on Tuesdays when we're normally closed).
We can't thank you enough for your support during these times of change. We're keen on bringing you loads of exciting deals and specials as we move into into Winter, and give more back to you.
*** May 15 ***
We've been operating over the past 2 months in delivery & pickup only modes, and have been extremely careful so as not to spread any potential viruses. We thank you for your continued support during this time, and appreciate your continued business. It is a pleasure to keep cooking with passion for you.
Today marks a day forward with the COVID situation in Sydney, where some restaurants will be opening to accomodate 10 guests. However, regretfully we will remain serving you only by delivery and pickup until further time passes and we see the impact these changes has on the population.
Your safety is our biggest concern, so while we would love to have you all dining in our restaurants, we believe its the best decision to wait until later stages. We thank you for your understanding and will update you when we do re-open for dine-in.
Be sure to join our VIP club to get monthly deals, discounts and news updates from the team at Sale Pepe.
*** April 8 ***
To all our loyal customers ❤
We're OPEN for PICKUP and DELIVERY, 6 nights every week (closed Tuesdays). OPEN all the Easter week also.
Thank you for your continued support during this unprecedented time we're all experiencing together. We want you to know we're here for you, and going out of our way to offer the best possible service in the most hygienic ways.
Here's a few things we've implemented recently:
Order prior to arriving (preferable)
In order to serve you in a minimal contact way, we suggest you to order online or over the phone prior to you arriving, because in this way you can make payment also online (through our website). This will attempt to minimise many customers coming to collect at the same time – as we can spread out the collection times.
We're sanitising cash as well as other objects
Cash payments are accepted, in store we will take all the precaution for cash handling, that will include customers to leave cash on the counter, the cash will be immediately sprayed with alcohol to be sanitise and then handle with care. Hand sanitiser and object sanitiser is available for clients in multiple spot of the shop for both clients and staff, you can utilise it to sanitise your hand, credit cards, cash or other object. Cash for delivery is allowed but with no change, please have the correct amount of money ready for payments. This is so that our drivers can keep contact to a minimum, and respect local social distancing laws (while current).
Trading hours
We're OPEN from 5pm every night, except Tuesday. Our trading hours may close a little earlier from night to night – minimum closing every night is 8.45pm and maximum is 10pm. Our online ordering system will indicate if we are OPEN at all times – or you're welcome to call us.
New products available for online ordering (Beer, Wine, Fresh & Dried Pasta)
We're now selling both fresh pasta (pre-order for next day pickup), and dried pasta (order for quick delivery/pickup when making an online order). Also we have a full range of alcoholic beverages available for pickup/delivery. To top all of that off, you can order a bunch of gourmet delicacies that we use for our kitchen, in your kitchen, direct from us (phone orders only)!
Gift Vouchers
If there's a time to give a present, it could be a delicious meal to one of your friends or family – we can convert the dine-in vouchers to delivery/takeaway credit also to be used soon. Or you can get a gift voucher for dine-in when everything settles – as a way to celebrate things getting better!
Menu
Please keep an eye on items availability and changes in dishes from night to night – as some produce from our supplier comes in limited quantities from day to day. Our most up-to-date menu will be in the online ordering page when you make an order using your device. Also don't forget our BLACKBOARD SPECIALS category for our daily pizza & pasta specials.
Make an online order now.
We welcome any suggestions and feedback – we miss your faces dining in – but please call us to say hello 🙂 Thanks again!
*** March 23 ***
We will be offering take-away and delivery services only due to the recent government health directions. Please place your order on our website https://salepepe.pizza/order
***March 18 ***
To all our loyal customers ❤
It's a strange time at the moment, so it's understandable if you're not-so-fine and possibly even a little confused. We're taking extra steps to ensure that no matter how you'd like to enjoy our pizza and pasta, you do so feeling safe and protected.
We would like to take a moment to assure you that we are carefully monitoring the COVID-19 situation and continuing to make Hygiene our top priority, going above and beyond for the safety of everyone!
We are taking all the necessary precautions for the protection of our staff and customers. We are utilising hand sanitizers, gloves, washing hands very frequently. We are also staying up to date on government official websites, and implementing new measures daily.
In light of the current circumstances we have decided to add further measures to ensure our guests enjoy themselves with peace of mind for dine-in – regular wiping down of surfaces and contact points using specialised cleaning agents. Dine-in is still possible for those who would like to come in.
If you prefer delivery or take-away, please order online. We ensure the highest quality of hygiene, from the pizza dough making, to the end point of providing you our food made with love.
If you wish to avoid any contact with the driver upon delivery, we can leave your food order in a safe spot just by requesting this and letting us know where to safely drop off (in the comments section of your online order, or let us know when placing a phone order). Alternatively our driver can call your mobile upon arrival to your home to arrange this with you – just ask and we'll be happy to assist.
Stay Safe, Have Faith & Lets Support Each other ✌️
With love and care, from the management of Sale Pepe Pizzeria